Tax Resolution Services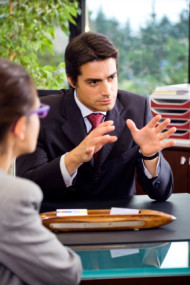 When you're in a tough tax spot, knowing where to turn for tax help can be a huge advantage. So instead of allowing your tax problems to escalate any further, get in touch with the tax consultants at Acello Tax Resolution Group now. Serving Oklahoma City and the surrounding area, we understand the time-sensitive nature of your pending tax issues, and we'll work quickly and diligently to bring you the tax relief solutions you so urgently need. Why spend another day worrying about how to get a grip on your growing IRS problems? Contact our tax debt relief professionals today!
Whether you're an individual taxpayer seeking tax relief answers or a local business owner looking to secure a favorable tax settlement, Acello Tax Resolution Group is here for you. Our full slate of professional tax help services offers a diversity of options for reducing or even eliminating your outstanding tax burden, including:
Government action appeals
Offer-in-compromise negotiations
Penalty abatement petitions
Installment payment plans
Innocent spouse relief claims
Ending wage garnishments
Structured tax settlements
Audit defense strategies
And more!
While the tax authorities may be trying to compel payment with fines, property seizure, and other harsh penalties, you do have recourse against both federal and state tax collection tactics. Trust the team at Acello Tax Resolution Group to lay out all the different tax resolution possibilities for you, leading you step by step down the most beneficial path. For your convenience, we have an entire network of knowledgeable and skilled tax relief specialists at our disposal. We'll match you to the tax attorneys, CPAs, or enrolled agents who are best equipped to tackle your specific tax problem.
One-Stop IRS Assistance
Of course, tax problems vary from minor levels of tax debt to major tax backlogs with no end in sight. But wherever you fall on the scale of IRS problems, it's nice to know that Acello Tax Resolution Group has the expertise to help. The sooner you contact our experienced tax consultants, the faster we can put together a plan to secure your IRS assistance and tax debt relief. And, since we provide access to a wide range of tax problem solvers, you'll find all the resources you need in one easy stop.
So don't make your IRS tax problems any more taxing than they have to be. In the Oklahoma City area and beyond, call or e-mail Acello Tax Resolution Group as soon as possible. Your tax resolution answers start here!