Tax Penalties and Settlements
For delinquent taxpayers, it's tough to break free from tax fines and penalties. Until your outstanding tax debt is paid in full, your tax penalties will only increase from bad to worse. The good news is that Acello Tax Resolution Group excels at getting our Oklahoma City-area clients substantial relief through penalty abatement and tax settlement negotiation. Whether you're just getting a taste of IRS tax penalties or you're in over your head after years of cumulative tax penalties, we can work out a plan for your tax debt reduction. Protect your personal or business bank account from relentless IRS penalties. Call us today!
Individually Tailored Tax Settlements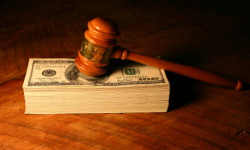 The options for IRS tax relief vary from one client to the next. Fortunately, you're never limited to cookie-cutter tax settlement services at Acello Tax Resolution Group. With professionals in our network ranging from enrolled agents to tax attorneys to CPAs, we can take the time to review your tax penalty hardship on an individual basis and offer you tailor-made solutions for IRS taxes settlement.
Among the many tax debt settlement services we provide, you could find significant relief or even IRS debt forgiveness through:
IRS Penalty Abatement: When extenuating circumstances have a role in your tax fines and penalties, we can show cause to have your tax penalties subtracted from your remaining debt.
Offer in Compromise: Offering effective tax debt reduction, an offer in compromise is often possible when the total amount of your tax balance and IRS penalties is more than you can pay.
Installment Agreement: When you don't have the money for a lump sum payment, you may be eligible for a monthly installment plan to spread the charges out over time.
Innocent Spouse Relief: You shouldn't be held responsible for a current or ex-spouse's financial failings. We can prove your innocence and keep you from having to pay for any tax transgressions on the part of your spouse.
Wage Garnishment Cessation: Nothing is off limits to IRS tax collectors, including your paycheck. With this type of tax settlement, we can shield your wages and lock in an alternative way of reconciling your tax debt.
Lifting Liens and Levies: Even at the point of IRS liens and levies, Acello Tax Resolution Group can step in to protect your belongings and assets. We'll work to reach an IRS settlement everyone can agree on.
Effective Tax Debt Reduction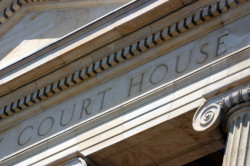 Harsh as they may seem, IRS tax penalties are not intended to put you in the poorhouse. They're just the government's persistent tactics for collecting what is owed. In most cases, a tax settlement can be reached that takes into account your specific circumstances and ability to pay. If you're tired of getting hit with tax penalty after tax penalty for missing returns or outstanding tax debts, sit down with the tax settlement team at Acello Tax Resolution Group at your earliest convenience. We'll work hard to take advantage of every tax debt settlement opportunity you have coming, bringing your tax penalties and debt load to a halt.
Haven't you had enough of IRS tax fines and penalties? Contact us today to schedule an appointment for tax settlement consultation. You'll be glad you did!