Tax Attorney Alternative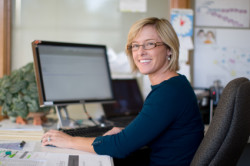 Did you know that only certain types of tax matters require the expertise of a tax law attorney? It's true. For the majority of federal and state tax problems, you may be better off getting tax resolution services from a qualified enrolled agent or CPA and avoiding the high fees charged by licensed tax lawyers. If you're on the lookout for tax help services near Oklahoma City, why not utilize the connections of Acello Tax Resolution Group? With our large network of tax attorneys and other top tax help professionals, we'll make sure you get the right level of expertise for your tax issues as well as your budget. To find out if you need a tax lawyer in your particular situation, simply call or e-mail us today!
Right off the bat, many people facing tax troubles rush out and retain an income tax attorney. Little do they know, enrolled agents and CPAs can provide a lot of the same services as tax lawyers at considerably lower rates. When you'd like to rein in the cost of your professional tax assistance, look no further than Acello Tax Resolution Group and our dedicated team of tax specialists. We have a number of skilled tax attorneys on call along with more affordable alternatives to tax lawyers, all ready to help with:
Amended returns
Delinquent filings
IRS audit representation
Tax settlement negotiation
Removal of tax penalties
Payroll tax problems
And much more!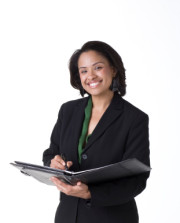 Unless you have complex dealings in federal tax court, chances are you don't need to work with tax law attorneys. Whatever the case, Acello Tax Resolution Group can assess your circumstances, and pair you with either a tax lawyer or other tax practitioner depending on which professional best meets your needs. Either way, you won't have to bother with vetting available tax attorneys in Oklahoma City or making alternative arrangements for your tax services. We've already assembled a stellar roster of tax relief specialists for you, including tax lawyers, enrolled agents, and even CPAs. Leave all the details to us!
Professionals for Every Tax Attorney Job 
When you have a tax relief job to be done, don't automatically assume it takes an actual taxes attorney. Instead, locate precisely the type of tax specialist you require through Acello Tax Resolution Group. We've helped countless individuals and business owners connect with highly capable tax attorneys and other seasoned tax relief advisors. Now it's your turn to benefit from our diverse contacts in the tax help sector.
Whether it turns out you need an enrolled agent, a corporate tax attorney, or another kind of tax advocate altogether, you've come to the right place for tax help in Oklahoma City. Why add to your financial worries by hiring pricey tax lawyers you may not even require? For tax law attorneys when you need them, and cost-effective alternatives when you don't, contact us today over the phone or online!