IRS Audits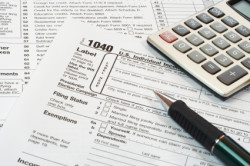 A tax audit is one IRS problem you hope never to encounter. But thanks to the audit defense team at Acello Tax Resolution Group, you can take the pressure off of stressful IRS audits. When you've been selected for an audit by IRS authorities, our experienced network of CPAs, enrolled agents, and tax law attorneys is an indispensable resource to have acting on your behalf. From start to finish, we'll be with you every step of the way through the audit IRS process. Some tax problems are simply too unnerving to handle on your own. Speak with our audit IRS specialists today! 
Like you, we want to close out your personal or business audit on the most positive terms possible. That means you can rely on Acello Tax Resolution Group for efficient and comprehensive audit defense services, including:
Determining the rationale for your tax audit
Compiling documents to support your case
Advocating for you during audit proceedings
Setting up tax settlements if necessary
Filing an appeal if rulings go against you
Advising you on avoiding future IRS audits
Here at Acello Tax Resolution Group, we aim to make your tax audit preparation and planning as smooth and painless as it can be. With the right approach to presenting your tax history, a happy ending can be achieved or an IRS compromise can be reached. Depending on the specific results of your tax audit, we can structure an IRS settlement or even request an offer in compromise to help you repay an outstanding tax balance. Because each audit by IRS officials is different from client to client, we make a point of customizing our audit defense strategies to meet your individual needs.
Solid Tax Audit Expertise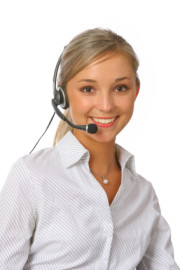 Whether you were flagged for a tax audit because of large deductions or chosen at random, it pays to make Acello Tax Resolution Group your choice for professional assistance with IRS audits. Once you've received notice of an audit from the IRS, the first thing you should do is pick up the phone and call us for help on IRS tax auditing. Knots in your stomach are normal when an audit by the IRS is looming. But with our expert management of your audit defense, we can pore over your records for key documents, come up with a concrete plan of action, and bring your audit tax problems to a satisfactory conclusion.
To learn more about our audit defense work in the Oklahoma City area, contact Acello Tax Resolution Group today via phone or e-mail. This may be your first time going up against an audit IRS examination, but we've counseled numerous clients through the angst and uncertainty similar to what you're feeling right now. Why go it alone when we have a whole network of tax audit experts just waiting to help? All you have to do is call!