Back Taxes Help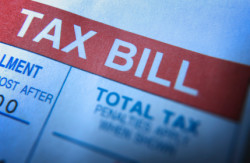 Often, needing help with back taxes is the reason clients seek out the services of Acello Tax Resolution Group. After all, when you're saddled with a heap of tax debt, coming to terms with your back tax predicament is the only way to improve your financial outlook. No matter how much you owe in unpaid taxes, you can count on us in Oklahoma City for the speedy response and trustworthy tax assistance you deserve. Our broad network of tax help professionals has handled countless cases involving personal and business back taxes with successful results. Let us set you up with the back tax specialists you need. Contact us today for an initial consultation!
Serious lapses in tax payments can't be resolved overnight. Nevertheless, by connecting you with the right tax counselors, Acello Tax Resolution Group can act fast and get you started on the proper steps to putting your back taxes problems behind you, including:
Calculating the sum total of taxes owed
Preparing and filing late tax returns
Structuring settlements to pay off debt
Petitioning for penalty abatement
Offering advice on avoiding future back taxes
When your back tax problems have persisted for a while, you might not even realize how much you actually owe. That's why it's vital to enlist Acello Tax Resolution Group for back taxes help sooner rather than later. Our network of enrolled agents, tax attorneys, and CPAs can deal with unfiled tax returns dating back as many as 10 years. We'll help you figure out the true entirety of your delinquent taxes, factoring in any interest, fines, and penalties the government has imposed. Once you have a clearer picture of the magnitude of your back tax liabilities, it's easier to chart a course for resolving your state or IRS back taxes.
Long-Term Back Tax Solutions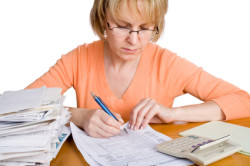 From the moment you contact Acello Tax Resolution Group for back taxes help, you can expect nothing but straightforward tax assistance and genuine concern for your financial well-being. To us, you're not just another delinquent taxpayer trying to make good on unpaid taxes; you're an individual client with circumstances of your very own. We know that anyone can run into financial hurdles and end up with late tax returns and missing payments. What matters most at this juncture is that you make a good faith effort to correct those late tax returns and file back taxes for the periods you missed. That's where our back taxes help can see you through to a satisfactory outcome. Don't allow your back tax difficulties to snowball any further. Call or e-mail us now to put your back tax problems behind you for good.
Let's face it. Tapping into a retirement account or using high-interest credit cards to pay off back taxes may buy you another month or two, but it's nothing more than a temporary fix that will cost you more in the end. For long-term solutions to your unpaid taxes, tap into the know-how of Acello Tax Resolution Group. Serving Oklahoma City and beyond, our back tax services are solid solutions designed to resolve the issue once and for all. Give us a call today!