Services Offered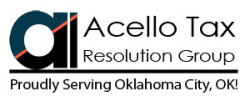 The more your tax problems balloon, the more your bank account shrinks. Yet you don't have to stand still and allow your tax issues to expand to the breaking point. When you're fed up with the toll your back taxes are taking, put your hard-earned money on the team at Acello Tax Resolution Group. We're a tax assistance network serving individuals and businesses throughout Oklahoma City and beyond. When you're ready to buckle down and secure the tax resolution strategy that's best for you or your business, we're fully prepared to bring you great results. Call or e-mail us today for professional tax help!
Tax Help Specialists
Acello Tax Resolution Group offers an extensive network of enrolled agents, tax attorneys, and CPAs. With a full range of qualified tax consultants available, we're committed to helping you find tax relief. You can rest assured you're getting the experienced professionals best suited to your needs. We are here to bring you the resources you need for effective tax assistance. We're your big advantage for speeding up the resolution of your state and IRS problems.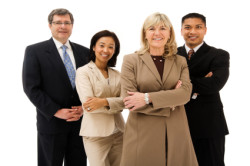 Our versatile tax relief team offers complete help for:
Back tax matters
IRS audits
Taxes settlement
Tax penalties
Business tax issues
Payroll tax resolution
And much more!
From a single individual with unpaid taxes to a small business with payroll tax problems to a large corporation with IRS tax penalties, we're able to represent the interests of all kinds of taxpayers, regardless of size or tax resolution concerns. We also extend our tax relief services to local families in the Oklahoma City area who are feeling the pain of too much tax debt, long-distance truckers with specialized tax problems, and even resident aliens. No tax problem is ever out of the question for Acello Tax Resolution Group. We'll get you the tax resolution you need, and we'll strive to make it quick.
Prompt Attention to Costly Tax Problems
Why bear the burden of excessive tax issues any longer? To benefit from our extensive network of CPAs, tax lawyers, and enrolled agents, contact Acello Tax Resolution Group the first chance you get. We have the ideal tax problem solvers to help you eliminate your back tax debt and any other tax headaches that are chipping away at your finances. It all starts with one phone call or e-mail. Don't dawdle. Reach us today for tax help!