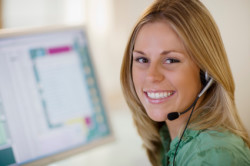 These days, it's tough enough to make ends meet without costly tax problems cutting into your cash flow. If you're ready to resolve your troublesome tax issues, Acello Tax Resolution Group can provide the professional tax help network you need. Serving the greater Oklahoma City region, our network of tax attorneys, enrolled agents, and CPAs specializes in IRS tax relief and reliable tax assistance to ensure you have access to expert tax consultants. When you're seeking timely tax resolution, one call can cover it all from audit IRS advisors to back tax specialists to tax settlement negotiators. We are your answer for comprehensive tax relief. Contact us today on the phone or on the Web!
Experienced Tax Consultants
Specialists for Every Tax Problem
Personal & Business Services
Audit Defense Assistance
Timely, Tailored Solutions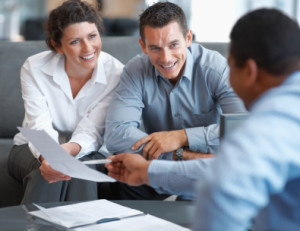 At Acello Tax Resolution Group, we know one size does not fit all when it comes to tax problem solving. That's what makes our tax help so effective for individuals and businesses alike. We have tax attorneys, CPAs, and enrolled agents available to address your specific tax issues, ensuring you get personalized solutions for your particular circumstances. When you get tangled up in tax problems large or small, it takes targeted tax assistance to find a resolution. Count on our customized tax relief services to give your complex tax issues the detailed attention they deserve.
In addition to Oklahoma City, Acello Tax Resolution Group is pleased to assist with your tax debt reduction in Moore, Norman, Guthrie, Piedmont, Yukon, Del City, Choctaw, Mustang, and areas all around the capital region. Whether you're struggling with tax audit problems, back tax problems, or even corporate tax problems, our tax resolution network is the answer. By matching you with the best tax settlement professional for your case, we give you the advantage of skilled tax consultants with firsthand know-how. Before your tax issues become any more complicated, discover the difference we can make in bringing you tax relief.
With Acello Tax Resolution Group handling your tax debt relief, you can finally relax, confident in the knowledge that our tax consultants have your tax problems covered. Whether that means tax assistance for IRS penalties, an offer in compromise, or another more appropriate tax settlement option, you can be sure our tax consultants have your best interests in mind. If need be, we can even help with tax preparation as part of your tax resolution service. Going the extra mile is fine by us!
Ready to make your tax problems a thing of the past? It's not as hard as you might think. In the Oklahoma City area, call or e-mail Acello Tax Resolution Group to access our network of tax help pros. For swift IRS tax relief, we're your team!